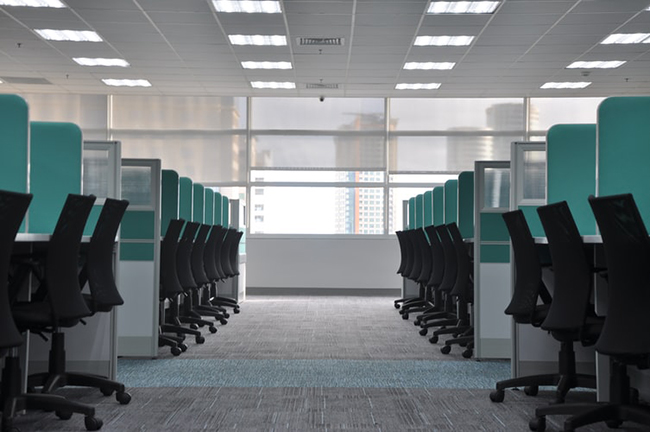 OUR CORPORATE MISSION:
Develop and deliver high-value services in IT area with an aim of leveraging Customer's IT investment, by enabling the customer to be competitive globally and partner with them for the success in the era of new business.
The rise, fall, and re-orientation of ERP Many successful small companies have crumbled after becoming too big too soon. Without proper adaptation to the management structure, a growing company may very well have its growth stunted under an increased workload. Enterprise Resource Planning (ERP) is the answer. Simply put, ERP is a complex series of intertwined programs that work in conjunction to help a company run smoothly. The inventory tracking system of a small company may only involve updating a couple of spreadsheets, but something this simplistic a task at a large company would be next to impossible. Of course, there are several software packages available that are capable of tracking inventory for the largest enterprises. What separates an ERP solution from these solutions is ERP's ability to have each department collaborate with the others and thereby make operations more efficient. Since ERP solutions allow jobs to be completed more efficiently, companies also can lower their overheads because fewer people will be required to do the same job.
That, in essence, is the captivating attraction of ERP that most companies succumbed to and embraced. Grand plans involving huge budgets and extraordinarily long time frames were set-up to implement ERP systems that after being implemented was supposed to save money apart from providing a number of other benefits. For a long while everything seemed fine. But soon, to most companies, the realization struck. The big bang, it turned out, was often a big dud, frequently resulting in ERP systems that took too long to implement, cost too much, and delivered too few benefits.
While investing in ERP systems was a good idea for most companies, many failed to achieve the business goals for which they were put in place. The integration shortfalls relate to a lack of managerial, organizational, and technical cohesiveness.
iORMYX ERP Solutions division has been involved in implementing enterprise applications for customers for more than ten years. Our approach to enterprise application implementation has been very different. The first thing we convince our customers is to forget the so-called big-bang approach to ERP deployment, in which companies do all their customization up front, then roll out their ERP systems all at once. A growing contingent of users understood our philosophy and started discovering that less customization was better when deploying ERP systems, especially at the beginning of a project. By not customizing during implementation, ERP projects are more likely to be completed on time and within budget. After the ERP system is installed, programmers can write code that adds functionality and features to the packaged system as well as integrate the new ERP infrastructure with existing systems and best-of-breed applications.
This approach in our strategy came about for several reasons. We noticed that IT organizations had grown frustrated by the long lead times it took to implement ERP systems. At the largest companies, ERP deployments took an average of 23 months. Companies wanted to shorten the time-to-benefit. Concentrating too much on customizations, users were falling behind in upgrades. And not keeping up with upgrades were having serious repercussions. The ERP customer base was changing, too. In the past, major companies often combined ERP deployments with extensive business process reengineering efforts, causing their ERP deployments to stretch out for years. Today, however, companies with annual revenue as low as $25 million are installing ERP systems. These companies aren't doing business process reengineering, but are after other benefits such as greater scalability or easier access to centralized databases. Many of the new breed of ERP users did not want to or could not take years to get up and running.
We have also noticed that over the years ERP vendors have been quick to understand this shift in priorities of users and today's ERP software tends to be feature and function rich and addresses a broad spectrum of application needs, from financials and HR through supply chain and customer service and support. The trend toward less customization doesn't mean that we are recommending users to abandon it altogether; we are just advising them to get more selective. For the most part, vendors have incorporated industry-standard best practices into ERP software; in fact, today's ERP suites are sometimes called "companies-in-a-box." This is especially true for financial applications, so it makes little sense to customize those apps. Companies are turning their customization efforts to outward or customer-facing applications, such as customer-relationship management, and not spending the time and effort on inward-facing applications.
We also advise our customers to take an incremental approach to implement an ERP suite, starting with programs that need the least customization, such as financials, order entry and management, and procurement applications. Once they're running, users can implement more difficult applications. Doing the easy applications first builds momentum, proves the benefits, and thus garners support from user departments and senior management. The most profound change in ERP customization isn't that users are doing less of it, but that they view it as a continuous process.
ERP SOFTWARE AND BUSINESS
On the flip side our work as an implementer and system integrator is getting more difficult since, as ERP vendors face stiff competition on the E-commerce, supply-chain, and customer-relationship management front, they are rushing new products and releases out the door. ERP software vendors are also late to the Web commerce game. Now, they're making up for their tardiness with a host of product introductions aimed at turning their systems into infrastructures for E-business. Due to this there is concern in the industry and systems integrators like us that many new products may not go through proper steps of quality control, beta testing, and consultant training.
We believe that the ERP vendors have some major obstacles to overcome before they can become primary providers of E-business applications. They face stiff competition from nimble startups; their strategies are unproven; and the complexity of their systems may make them poorly suited for the rapidly changing environment of E-business. What's more, many of their E-business products are still in development. ERP vendors' strength is in automating companies' internal operations, but the focus of E-business is external – on customers and suppliers. Also ERP vendors have yet to prove that they can deliver on their promise of integrating E-business applications with their back-office apps. Few IT managers seem to even think of ERP companies when shopping for E-business software and systems. One concern IT managers have with ERP vendors as E-business partners is their ability to modify their systems to respond to changing business models and support new processes inherent in doing business on the Web. E-commerce processes, such as build-to-order production, one-to-one marketing, and online customer service are new to ERP systems. ERP systems aren't easy to reconfigure as business processes change.
POSITIONING ERP SOFTWARE AS BUSINESS FULFILLMENT SYSTEMS:
This is where we come in. With our expertise in enterprise application implementation as well as expertise in what we call as "gluing technology", we are able to take the best of both worlds and provide a highly effective solution using heterogeneous components.
ERP software is still very strong where the recent crop of e-business software vendors are still found wanting. That is in the back-end fulfillment systems for e-businesses. Although the e-business front-office applications provide excellent relationship management to the external world, the critical area is actually in the fulfillment and logistics. This information is sitting internal to the company. Where front-office applications are failing is what to do once the order is received? Without proper control and information on inventory, shipping, delivery, and other logistics the entire purpose of e-business is left redundant. This is exactly what ERP software does best and we believe this is its rightful place in any enterprise. We provide the critical success factor of delivering the seamless integration of the e-business and ERP software to provide an end-to-end solution for business in the e-commerce era. This is how our ERP practice has evolved into the eBusiness BackOffice practice and we bring the same commitment of "Responsible Consulting" into this practice.
As companies come to rely heavily on their ERP systems, the need for systems that are flexible and easy to customize will become the norm. That will make an ERP software vendor's development and customization tools a more important selection criteria than they are today. We encourage our customers to cast aside the notion that ERP software is a fixed IT asset and view it as living, evolving systems.
iORMYX BUSINESS BACKOFFICE TEN GUIDELINES FOR ERP SYSTEMS IMPLEMENTATION:
Prepare ROI (Return-on-Investment) calculations and business justifications prior to commencing implementation.
Map out business processes and business process changes before commencement of implementation.
Freeze on functionality and features and prepare project plan that does not allow for expansion of the same.
Plan to roll out applications one module at a time to minimize pain and maximize business returns
Take note of future integration needs, including integrating with e-business software, apart from features while selecting platform.
Ensure implementation milestones by even compromising on some not so critical features.
Don't customize unless absolutely necessary; be willing to adopt application best practices
Solicit user participation at every stage and act on user feedback
Ensure that the business side takes ownership of an application
Focus on training


iORMYX Business BackOffice practice is committed to provide its business functional knowledge and its technical expertise for complete ERP systems implementations and the interfacing with modern day e-business systems. iORMYX is a non-biased recommender of tools, platforms and products and uses best of breed and the most suitable platforms and products in its implementations and application integration.